Montemar: Marketing & Communication Strategy.
Montemar is a financial company with 60 years of experience, over 250 employees, and 16 branches in Mendoza, San Juan, San Luis, and Córdoba. They offer a wide range of products and services, catering to a diverse audience. These include credit cards, personal and collateral loans, insurance, foreign currency exchange, and investments, among others.
As their partner, we collaborate with Montemar in various areas to support their business objectives. Some of the key activities we engage in together include:
Digital Marketing Strategy: We work closely with Montemar to develop a comprehensive digital marketing strategy that aligns with their goals. This involves identifying target audiences, defining messaging, and selecting the most effective digital channels for reaching their customers.
Advertising Campaigns: We create and manage advertising campaigns across multiple channels such as search engines, social media platforms, and display networks. Our aim is to increase brand visibility, drive qualified leads, and generate conversions for Montemar's various products and services.
Website Optimization: We optimize Montemar's website to improve user experience, increase organic traffic, and enhance conversions. This involves implementing SEO strategies, optimizing landing pages, and conducting continuous performance analysis.
Content Creation: We assist Montemar in creating engaging and informative content that resonates with their target audience. This includes blog articles, social media posts, videos, and other forms of content that showcase Montemar's expertise and value proposition.
Performance Tracking and Reporting: We monitor the performance of Montemar's digital marketing initiatives, track key metrics, and provide detailed reports to measure the effectiveness of campaigns. This data-driven approach helps us identify opportunities for optimization and make data-backed decisions.
Through our partnership with Montemar, we aim to drive their business growth, enhance brand awareness, and provide valuable solutions to their customers in the financial sector.
For over 8 years, on a monthly basis, we have been working on their institutional, internal, and commercial communication in a comprehensive and organic manner.
We handle their social media strategy and manage all their digital channels.
We plan and execute their digital and traditional media strategy on platforms such as Google, Facebook, Instagram, radio, television, and outdoor advertising.
We conduct email marketing campaigns to their databases.
Monthly, we prepare reports to evaluate the performance of their communication efforts and all media channels, measuring ROI.
In a context of constant innovation and leveraging their 60th anniversary, we proposed a brand restyling to align it within a more organic framework in communication. The new brand image retains the essence of the company but has a fresher and renewed aesthetic.
The restyling was carried out in collaboration with our partner Kozo and involved a refresh in all institutional and commercial areas of the company. This included the logo, slogans, internal commercial stationery, signage, business cards, and all products and services, achieving greater versatility in the company's omnichannel communication.
The Montemar Family
Montemar is a family-owned company. Therefore, the brand restyling included a family with characters illustrated by Martín Molinaro, allowing the brand conceptually to descend through the Family to the different products, generating empathy with the audience through everyday situations and stories typical of any family. Today, the Montemar family serves as the spokesperson for the brand and acts as an intermediary between the Brand, the products, and the public.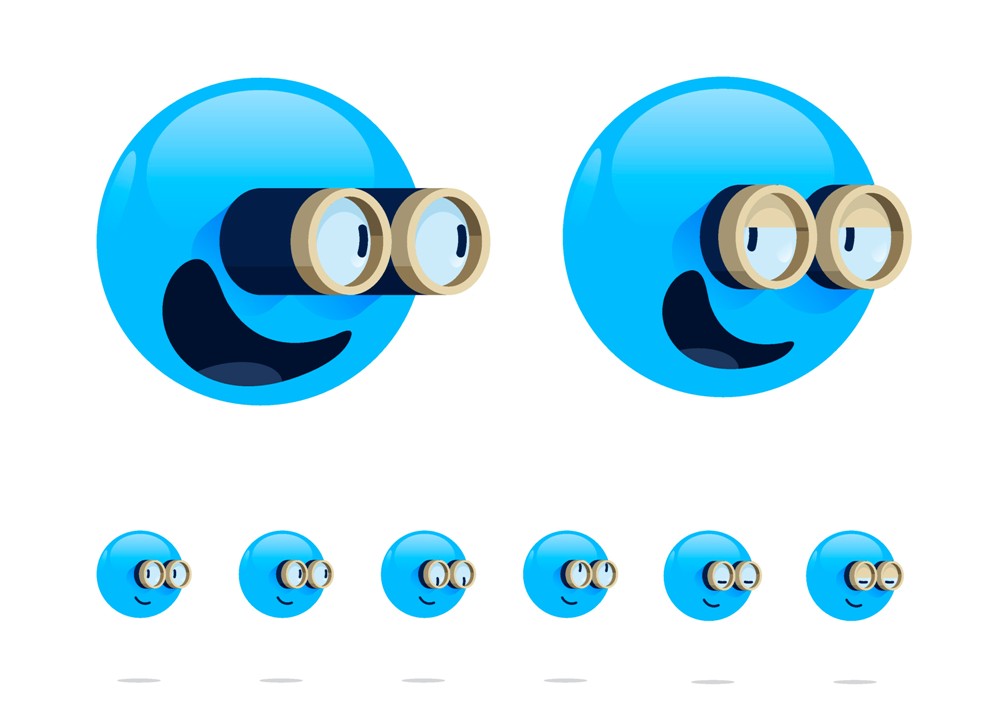 Montemar Cards
We redesigned the company's credit card in line with the brand's renewal of products and services, coinciding with Montemar's 60th anniversary.

The card is inspired by the image of Aconcagua, a representative symbol of the brand since its inception. We also reconsidered the original name of the card to accommodate the company's expansion into new provinces.